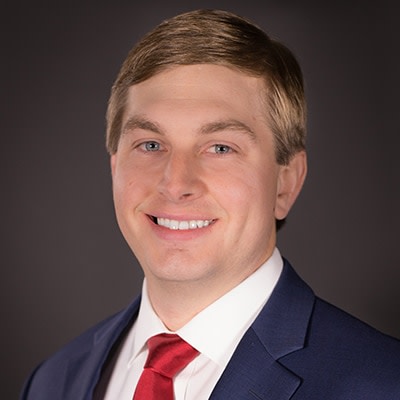 Landon Kail
Sr. Mortgage Banker
NMLS# 1549676
Direct: 731-616-1838
501 Bramson Court, Ste 100
Mt. Pleasant, SC 29464
Landon Kail uses the experience he's gained through his years in the industry to help his clients achieve their dreams of homeownership. He has the expertise and knowledge to help all types of clients, from a Veteran getting a VA loan to a first-time homebuyer to a self-employed borrower.
"Every borrower has a different situation and story, and it's like a big puzzle. I know how to fit the pieces together to make the process as smooth and seamless as possible."
To create a more tailored mortgage loan experience for each individual borrower, Landon helps his clients understand which loan options they qualify for and makes sure that every step of the process is clear. He strives to make himself available to answer questions and address concerns as they come up. In a process that can sometimes be overwhelming, he stresses the importance of upfront planning and preparation to his borrowers.
In his free time, Landon enjoys golfing and cooking. He also has an interest in software development.

Licensed in SC, TN, VA